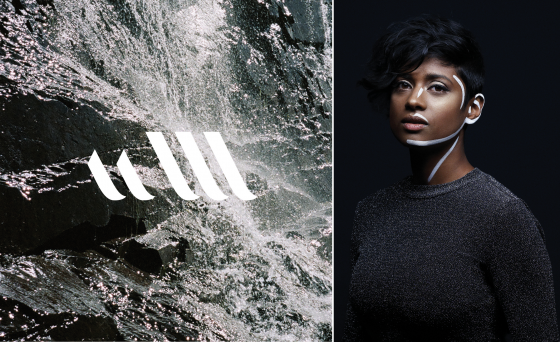 Pop Alternative
Paysages sonores, ondées d'émotions. Les mots affleurent, les sons insistent. Une vague synthétique submerge sensuellement un délicat arpège de guitare. Sur un groove aux profondeurs subtiles se tissent des sonorités électriques et vintage. Au sommet scintille la voix ferme et fragile de la chanteuse.
Au travers de ses compositions aux couleurs électro-pop, Mallika Hermand transmet le goût du quotidien sublimé par sa poésie toute personnelle. Les thèmes évoqués vont de l'amour à la mort, de la question du choix à celle de la responsabilité. Mais toujours transparaît la sensibilité de cette jeune femme ancrée dans le présent.
Ses musiciens lui offrent l'écrin idéal pour ses évocations : la guitare de Gaël Zwahlen dialogue avec les claviers de Nicolas Gerber, alors que la batterie de Johan Wermeille propulse les lignes de basse de Nadir Graa.
Alternative Pop
Soundscapes, waves of emotions. The words emerge, the sounds persist. A synthetic wave sensually submerges a sensitive guitar arpeggio. On a groove with fine depths, electric and vintage sounds are woven. Atop, the singer's forceful and fragile voice shimmers.
Through her electro-pop compositions, Mallika Hermand conveys a taste for an everyday life sublimated by her own personal poetry. The subjects she explores range from love to death, from the issue of choice to that of responsibility.. But always does this young woman's sensitivity shine forth.
Her musicians offer her a precious setting for her evocations: Gaël Zwahlen's guitar converses with Nicolas Gerber's keyboards, while Johan Wermeille's drums propel Nadir Graa's bass lines.